---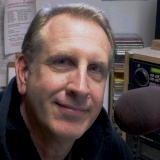 I was born & raised in Marysville, Washington (the other Marysville). I am the son of teacher parents so education was pretty important in my family. I graduated with a B.S. degree in Organizational & Mass Communications from Eastern Washington University (after a lengthy battle over a typing compentency test, which I eventually won). When I got to college I asked someone who had the best parties and they told me to try the Radio & Television Department. So I got a job on the campus station and it turns out the guy was right, I got hooked on radio and the rest is the proverbial history.
I'd like to know what you are up too. Send me an e-mail about your favorite things to do, fun websites you've found, funny stories or gossip you may have heard and things that you and your friends and co-workers are talking about (I can always use the material). Thanks for listening and thanks for stopping by my page. By the way if you have any thoughts about stuff you'd like to see here, send me an e-mail. - Manley
---
Just another update on my Take Shape For Life program... Here's an updated photo after reaching my goal of losing 100 pounds! I did it! I feel great and I am now looking to forward to keeping it off with the help of TSFL & my health coach Christiane (who says I will never be rid of her) which is a good thing because I know I need somebody to keep me in line. :)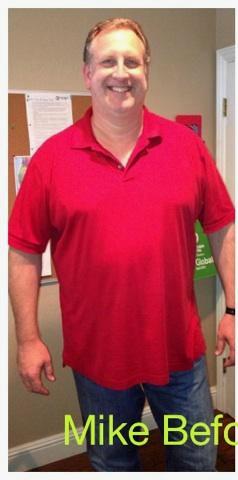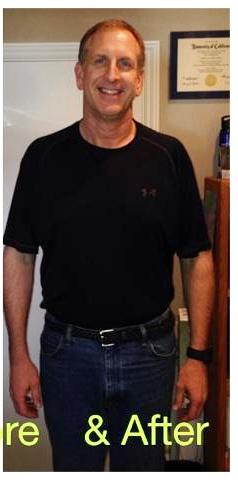 If you want to find out more about how I did it just e-mail me or call my Certified Health Coach Christiane at 514-1912.
---
Manley's History lesson...
Friday August 22, 2014
Be an Angel Day

National Pecan Torte Day
On this date in 1902, Teddy Roosevelt became the first American president to ride in a car. Ir was also the first time a vice-president had to get out and help push it.
This Week Is...
Little League Baseball World Series: 14-24
Minority Enterprise Development Week: 18-24
---
Mike's Blog De Jour
I love this video! This is what being a Little League coach is all about and it brought back memories of my Little league coach. Such a great speech to give his kids after being eliminated from the Little League World Series. Enjoy.
---
Nearly Impossible Quiz:
Thursday August 21, 2014
Q: Nearly 8 out of 10 kids lie about this. What is it?
A: Brushing their teeth.
---

and other stuff I thought you'd like to know...
Thursday August 21, 2014
Want to save as much as an hour a day? Stop checking your e-mail so much. On average, employees check their e-mail 74 times a day.

Remember Pharrell's hat from the 2014 Grammy Awards? Arby's bought it for $40,000 in a charity auction, and now it's being loaned to a museum in Washington, DC.

Honda Accord and Civic sedans were reportedly the two most stolen vehicles last year.

A solar plant in California's Mojave Desert is reportedly generating so much heat it is frying birds in mid-air.

A farm in New Jersey has a Derek Jeter Corn Maze, done in the shape of the Yankee captain's face.
First, Taylor Swift's new album ticked off the country music people, as she went for a more pop sound. Now, her new video is being called "racist" because the white girls are ballerinas and the black girls are twerkers.
Mr. T reported for jury duty in Chicago last week, but was not picked for the trial.
Now we hear Nick Cannon and Mariah Carey are living separately and heading towards divorce after she allegedly had him followed and....you can guess the rest.

The new FXX cable channel launches today with all 552 episodes of "The Simpsons" in a 12-day, 278-hour marathon running through Labor Day.
---
IN CASE YOU MISSED IT…
TOP 5 SIGNS YOU'RE TALKING WITH SOMEONE WHO IS NOT A TWITTER EXPERT
Asks when he should use the hashbrown sign

Says he prefers "social networking" at the bar

Complains that he just starts telling a joke and runs out of room

Wants to know if Twitter is connected to the Internet

Refers to tweets as 'twits'