---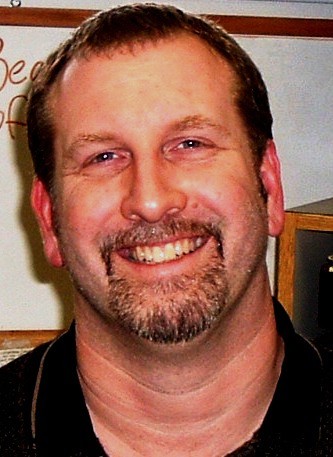 I was born & raised in Marysville, Washington (the other Marysville). I am the son of teacher parents so education was pretty important in my family. I graduated with a B.S. degree in Organizational & Mass Communications from Eastern Washington University (after a lengthy battle over a typing compentency test, which I eventually won). When I got to college I asked someone who had the best parties and they told me to try the Radio & Television Department. So I got a job on the campus station and it turns out the guy was right, I got hooked on radio and the rest is the proverbial history.
I'd like to know what you are up too. Send me an e-mail about your favorite things to do, fun websites you've found, funny stories or gossip you may have heard and things that you and your friends and co-workers are talking about (I can always use the material). Thanks for listening and thanks for stopping by my page. By the way if you have any thoughts about stuff you'd like to see here, send me an e-mail. - Manley
---
Just another update on my Take Shape For Life program... Here's an updated photo after reaching my goal of losing 100 pounds! I did it! I feel great and I am now looking to forward to keeping it off with the help of TSFL & my health coach Christiane (who says I will never be rid of her) which is a good thing because I know I need somebody to keep me in line. :)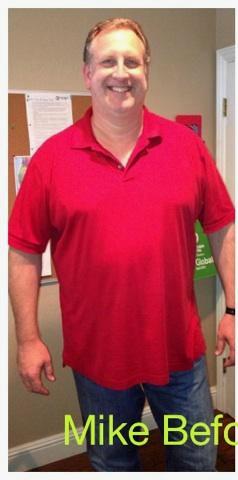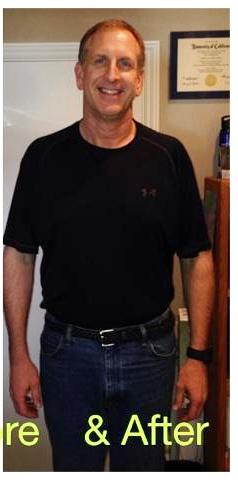 WOW! I don't even recognize the guy in the before picture!

---
Manley's History lesson...
Monday March 10, 2014
*Fill Our Staplers Day: 10 (Also Nov. 3. Always Day after Daylight Savings Ends)
*International Day of Awesomeness: 10
*Land Line Telephone Day: 10
*Mario Day: 10
*Napping Day (Monday after daylight savings times): 10
*Salvation Army Day: 10
*US Paper Money Day: 10
THIS WEEK IS…
Girl Scout Week: 10-15
International Brain Awareness Week: 10-16
---
Mike's Blog De Jour
Once again we face the seemingly useless tradition of Daylight Saving Time. We sprang ahead this weekend only to lose an hour of precious sleep or at least feel as though we have. I often wonder during this time if moving the clocks forward or back as the case may be, affects animals in much the same way it seems to affect many humans? For instance, if a farmer gets up to milk the cows at 5:30 in the morning, do the cows forget to set their biological clocks ahead an hour and show up an hour late for milking? All the while the cows are grumbling that it's too early to be milked because it feels like 4:30am. I would imagine for a cow they might think that anytime during the winter is too early to have a cold metal suction cup jammed on to their sensitive under parts. It's like, "Hey buddy could warm that thing up a little before you...WOAH! Now I'm awake!"
---
Nearly Impossible Quiz:
Monday March 10, 2014
Q: People who do this score better on cognitive tests. What is it?
A: Nap for 10 minutes
---

and other stuff I thought you'd like to know...
Jennifer Aniston told Self magazine that should would like to trade bodies with Gisele Bündchen.

Isaiah Washington is going return to "Grey's Anatomy" for an episode in May.

Phillip Seymour Hoffman's final film, "God's Pocket," will be released in May.

The Oakland Raiders are reportedly considering a move to Portland.

In New York, a woman played the lottery numbers that came on her fortune cookie and won $2 million.
---
IN CASE YOU MISSED IT…
THERE'S SOMETHING FISHY GOING ON HERE…
We've all heard the studies about how eating fish is good for your heart. Apparently we aren't listening.
According to the American Heart Association, we should eat 2 servings or more per week which is about 22 pounds per year. But, the latest report sys we are eating less than 15 pounds per year on average. I wonder if this includes Fish N' Chips? If it does, than I would be more than happy to make up the difference for several people!
OOPS! WRONG NUMBER
The folks and I were heading to dinner at Gold Country Casino's Steak House when my Stepmom Joyce thought it might be a good idea to call them and tell them that we would be a little late. I tried to remember the number by heart and I got pretty close but I had one of the numbers in the prefix wrong so instead of calling 1-800-334-9400 for the Steak House, I told her I thought the number was 1-800-834-9400 which turned out to be a Hot Babes and Guys phone chat line! Imagine what Joyce thought when she heard that? I had a hard time explaining that it was just an innocent mistake and I had no knowledge of this chat line at all! Good luck with all that!