---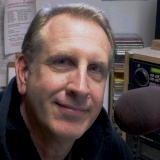 I was born & raised in Marysville, Washington (the other Marysville). I am the son of teacher parents so education was pretty important in my family. I graduated with a B.S. degree in Organizational & Mass Communications from Eastern Washington University (after a lengthy battle over a typing compentency test, which I eventually won). When I got to college I asked someone who had the best parties and they told me to try the Radio & Television Department. So I got a job on the campus station and it turns out the guy was right, I got hooked on radio and the rest is the proverbial history.
I'd like to know what you are up too. Send me an e-mail about your favorite things to do, fun websites you've found, funny stories or gossip you may have heard and things that you and your friends and co-workers are talking about (I can always use the material). Thanks for listening and thanks for stopping by my page. By the way if you have any thoughts about stuff you'd like to see here, send me an e-mail. - Manley
---
Just another update on my Take Shape For Life program... Here's an updated photo after reaching my goal of losing 100 pounds! I did it! I feel great and I am now looking to forward to keeping it off with the help of TSFL & my health coach Christiane (who says I will never be rid of her) which is a good thing because I know I need somebody to keep me in line. :)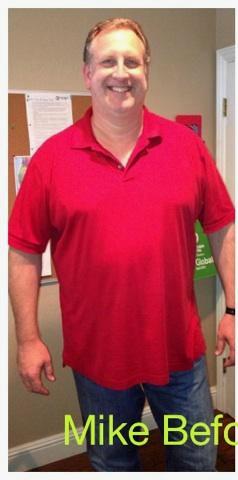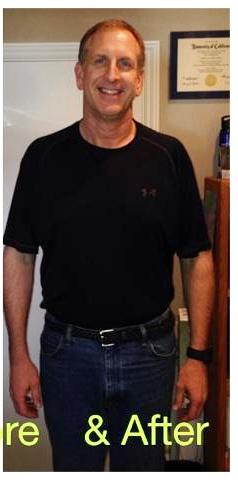 WOW! I don't even recognize the guy in the before picture!

---
Manley's History lesson...
Tuesday April 22, 2014
International Mother Earth Day (United Nations)

National Jelly Bean Day

Earth Day:

Girl Scout Leaders Day:

"In God We Trust Day" Day:
**150 years ago, in 1864: by act of Congress, the phrase "In God We Trust" began to be stamped on all US coins.
**125 years ago, in 1889: at noon with a gunshot signal, the Oklahoma land rush began.
THIS WEEK IS…
*Cleaning For A Reason Week: 18-24
*Consumer Awareness Week: 18-23
*Police Officers Who Gave Their Lives In The Line of Duty Week: 18-23
*National Occupational Health Nursing Week: 19-25
*National Paperboard Packaging Week: 19-25 (Always includes Earth Day 4/22)
*National Park Week: 19-27
*Administrative Professionals Week: 20-26 (Last Full Week)
*Animal Cruelty/Human Violence Awareness Week: 20-26
*Bedbug Awareness Week: 20-26
*Coin Week: 20-26 ( 3rd Full Week)
*International Whistlers Week: 20-26
*National Infertility Awareness Week: 20-26
*National Karaoke Week: 20-26
*National Princess Week:20-26 (Always Last Full Week)
*National Pet ID Week: 20-26 (Always 3rd Week)
*Sky Awareness Week: 20-26 (Last Full Week)
*Medical Laboratory Professionals Week: 20-26
*National Playground Safety Week: 21-25
*National Work Zone Safety Awareness Week: 21-27
*Safe Kids Week: 21-26
---
Mike's Blog De Jour
---
Nearly Impossible Quiz:
Tuesday April 22, 2014
Q: This former NFL Player was considered for the role of Sam Malone on Cheers before Ted Danson got the part. Whao was it?
A: Fred Dryer- (he starred in the T.V. cop drama Hunter in the 80's)
---

and other stuff I thought you'd like to know...
Use Apple Maps to look at Scotland's Loch Ness and... is that a picture of the Loch Ness monster? Sure looks like it.

A high school teen had been warned not to do it, but he did it anyway... so when Miss America visited the Pennsylvania high school, Patrick Farves seized the opportunity to ask her to be his prom date. The school suspended him for it.

There's a report that Gwen Stefani is going to replace Christina Aguilera on "The Voice" next season.

A really bad reaction to antibiotics has forced Miley Cyrus to cancel her concert tour until at least August.

The Discovery Channel WAS going to do a live jump from Mount Everest on May 11. But in light of that avalanche that killed 13 people last week, the stunt has been canceled.

A new Michael Jackson album, "Xscape," crafted out of unused voice tracks, comes out May 15.

The Lyrid meteor shower peaks tonight, but should be visible most of the week.
---
IN CASE YOU MISSED IT…
THINGS YOU DON'T WANT TO HEAR AT AN IRS AUDIT
"May I have your keys and passport, please?"

"We should be all done here in, oh, around 40 years."

"First thing's first: visiting days are on Tuesday."

"Well, I just lost a $20 bet: you really did come in!"

"Thanks for coming in. We'll make sure you wife gets the reward money."