---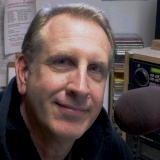 I was born & raised in Marysville, Washington (the other Marysville). I am the son of teacher parents so education was pretty important in my family. I graduated with a B.S. degree in Organizational & Mass Communications from Eastern Washington University (after a lengthy battle over a typing compentency test, which I eventually won). When I got to college I asked someone who had the best parties and they told me to try the Radio & Television Department. So I got a job on the campus station and it turns out the guy was right, I got hooked on radio and the rest is the proverbial history.
I'd like to know what you are up too. Send me an e-mail about your favorite things to do, fun websites you've found, funny stories or gossip you may have heard and things that you and your friends and co-workers are talking about (I can always use the material). Thanks for listening and thanks for stopping by my page. By the way if you have any thoughts about stuff you'd like to see here, send me an e-mail. - Manley
---
Just another update on my Take Shape For Life program... Here's an updated photo after reaching my goal of losing 100 pounds! I did it! I feel great and I am now looking to forward to keeping it off with the help of TSFL & my health coach Christiane (who says I will never be rid of her) which is a good thing because I know I need somebody to keep me in line. :)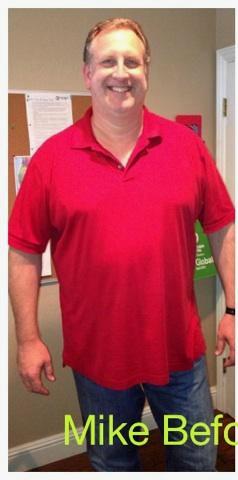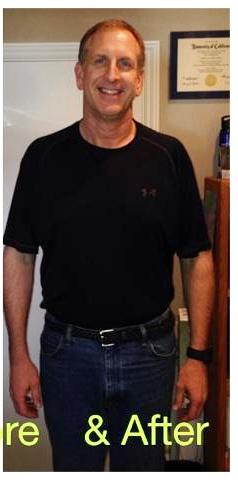 WOW! I don't even recognize the guy in the before picture!

---
Manley's History lesson...
Wednesday April 16, 2014
National Bookmobile Day:

National Health Care Decisions Day:

National Stress Awareness Day:

National Wear Your Pajamas To Work Day:

Save The Elephant Day:
THIS WEEK IS…
International Wildlife Film Week: 12-19
Animal Control Officer Appreciation Week: 13-19
National Animal Control Appreciation Week: 13-19
National Environmental Education Week: 13-19
National Library Week: 13-19 (2nd full week)
National Public Safety Telecommunicators (911 Operators) Week: 13-19
National Student Employment Week: 13-19
Pan American Week: 13-19 (Always includes the 14th)
Undergraduate Research Week: 14-18
Health Information Privacy and Security Week: 14-19

---
Mike's Blog De Jour
---
Nearly Impossible Quiz:

Thursday April 17, 2014
Q: Women spend an average of $11 on this every week. What is it?
A: Alcohol
---

and other stuff I thought you'd like to know...
A judge has ordered Michael Jackson's mother to pay more than $800,000 in trial costs to concert promoter AEG Live that she targeted in a failed negligent hiring lawsuit involving the death of her son.

In Florida, a teacher was fired after it was discovered she encouraged some 8th graders to beat up a certain 7th grade student.

Google is acquiring drone maker Titan Aerospace. And the plot thickens.

Google has also taken out a patent on Google Contact Lenses: contacts with a built-in camera in the lens.

Chelsea Clinton has gone from a "no way" to a "maybe" stance on running for office in the future.

A Twitter war has erupted between Kelly Osbourne and Paris Hilton, after Kelly's group was bumped from a V.I.P. area table when Paris' party arrived. Paris said she had no idea that happened.

Dina Lohan, mother of actress Lindsay Lohan, entered a guilty plea to drunken driving and speeding charges in a Long Island, NY, court Tuesday.
---
IN CASE YOU MISSED IT…
THINGS YOU DON'T WANT TO HEAR AT AN IRS AUDIT
"May I have your keys and passport, please?"

"We should be all done here in, oh, around 40 years."

"First thing's first: visiting days are on Tuesday."

"Well, I just lost a $20 bet: you really did come in!"

"Thanks for coming in. We'll make sure you wife gets the reward money."